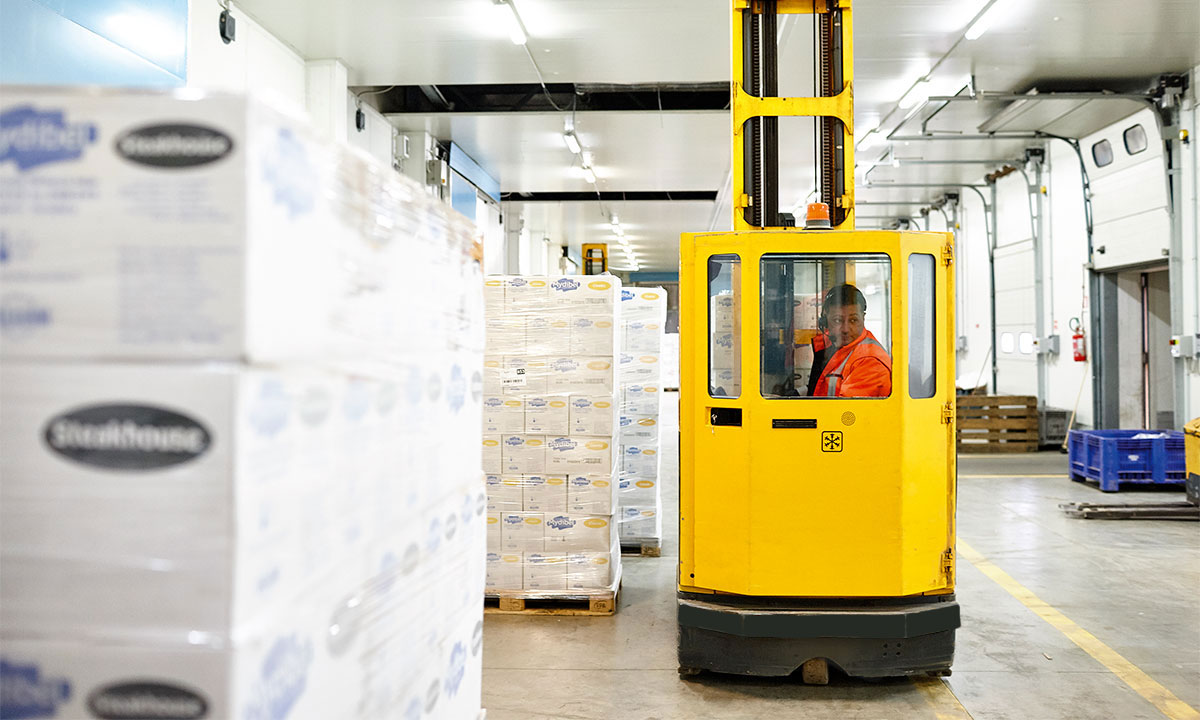 Receiving, storing and material handling
For those companies operating in the fish sector, we can unload the products arriving in containers, classify and weight them, set them up in pallets and store them in the freezers. In 2016, we have unloaded more than 1,100 containers of frozen fish.
For the companies operating in the dairy sector, we are fully equipped and authorized to freeze and treat the milk so that it can be stored.
We can also support those companies operating in the production and sale of fresh or frozen produce wanting to sell to their customers full or partial pallets or even smaller quantities deriving from picking.